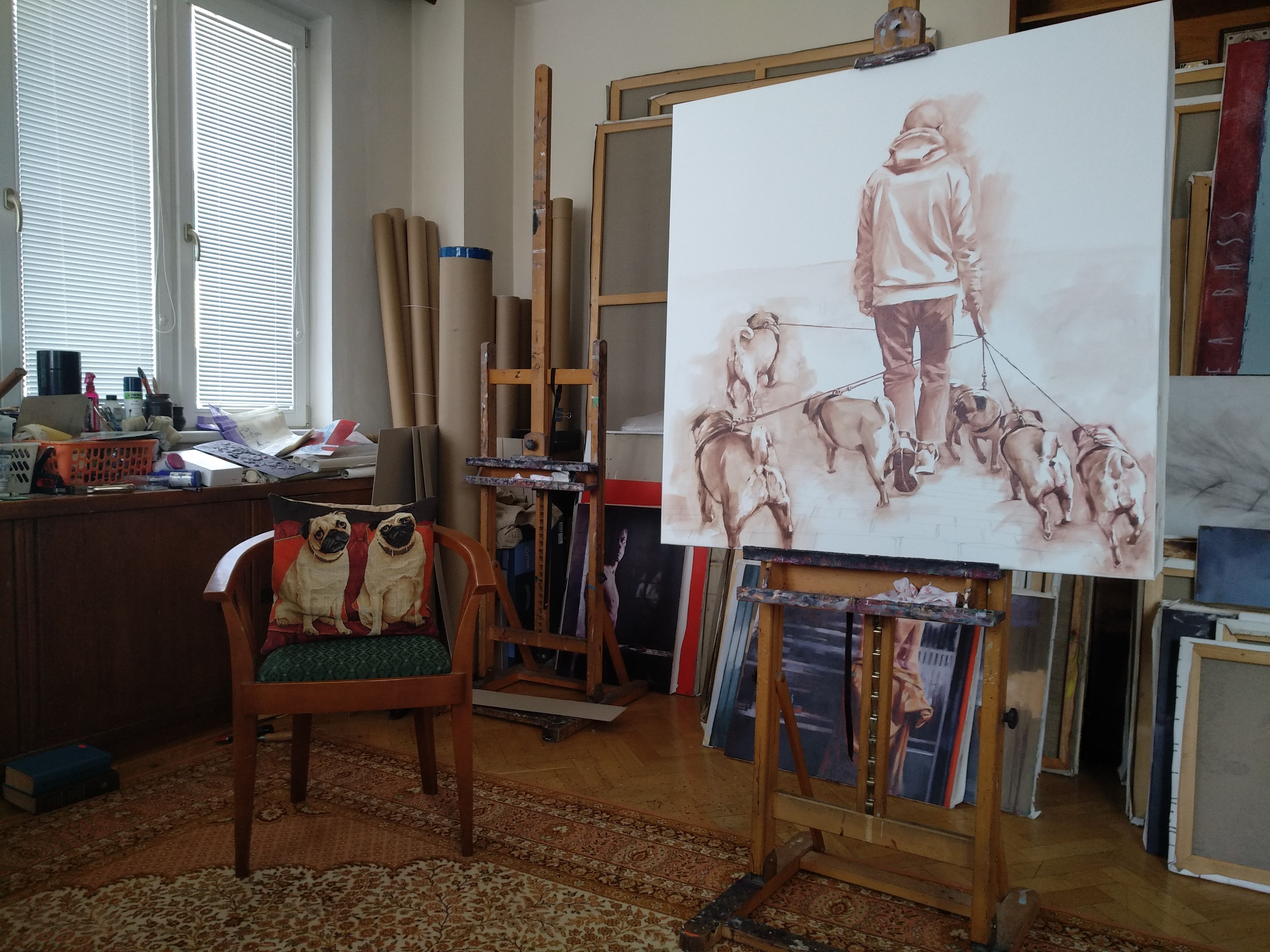 I'm excited to share a sneak peek of my latest work-in-progress with all of you! Introducing "Walking" – an upcoming oil painting that I've been working on. Although it's not yet complete, I couldn't resist giving you a glimpse into this intriguing composition.
In this piece, you'll see a man walking down the pavement, viewed from the back. He's accompanied by a few mops, adding an unexpected element to the scene. While the painting is still in progress, I wanted to share this early stage with you and invite you to be part of the journey.
Follow along as I continue to develop and refine this artwork, bringing it to life with every brushstroke. Stay tuned for the final reveal, where you'll witness the finished piece in all its glory. I'm excited to explore the symbolism and artistic expression behind "Walking" and share my insights with you once it's complete.
Make sure to keep an eye on my blog for updates on the progress of "Walking" and be among the first to experience its transformation. I can't wait to share the final result with you and hear your thoughts on this captivating artwork. Stay tuned for more updates coming soon!
Best regards,
Igor Shulman