Bride 2
$4,000.00
Oil Painting Bride 2 (2022) by Igor Shulman
Size: 39.37 W x 39.37 H x 2 D in / 100 x 100 x 5cm
Style: Urban and Pop
Subject: Animals and birds
Technique: Oil on Canvas
Framing details: Artwork rolled and sent in a tube, stretching and framing available on request
In stock
Description
I have got another dog bride. Last time it was a bull terrier.
Another tenderness is a pug, which I do have, though it is a regular pale. You can see her in the video.
I guess I do not paint my pug often enough. My wife always reminds me that I should paint it. Sometimes I paint my pug and it always comes as a pleasure.
I have just imagined that all of our pets are not naturally colored. So to say, they're totally decorative. Blue, green, red, anything. Not to mention jewelry. That would be nice.) Or even more daring – in plaids, stripes, polka dots.
I guess that would be a lot of fun. Since drawing on live animals doesn't seem too ethical for me, I can depict it all on the pictures of them.
It sounds like a good idea as a start of a new project. What do you think about it?
Behind the Scenes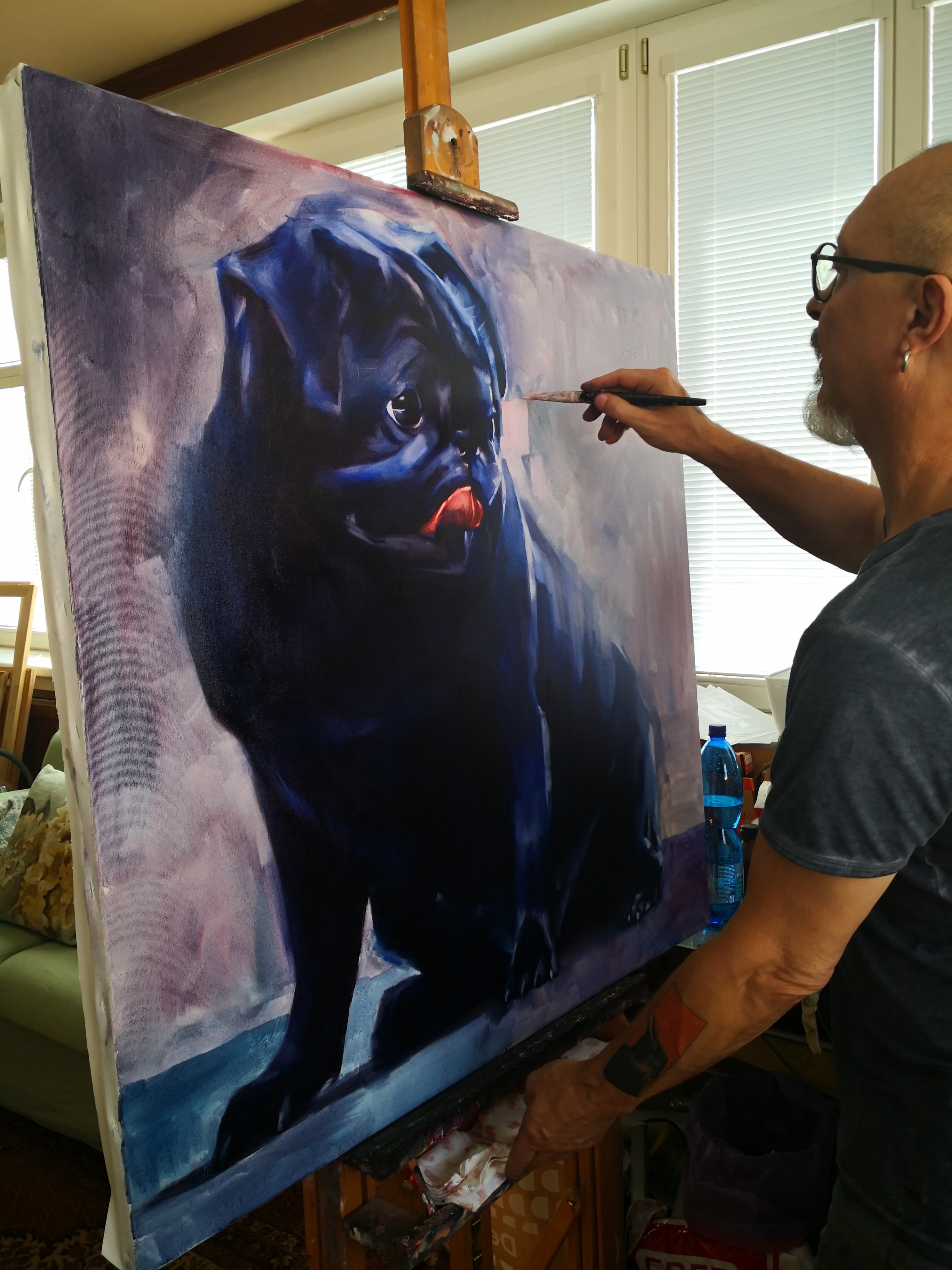 Additional information
| | |
| --- | --- |
| Creation Year | 2022 |
| Styles | Urban and Pop |
| Subjects | Animals and birds |