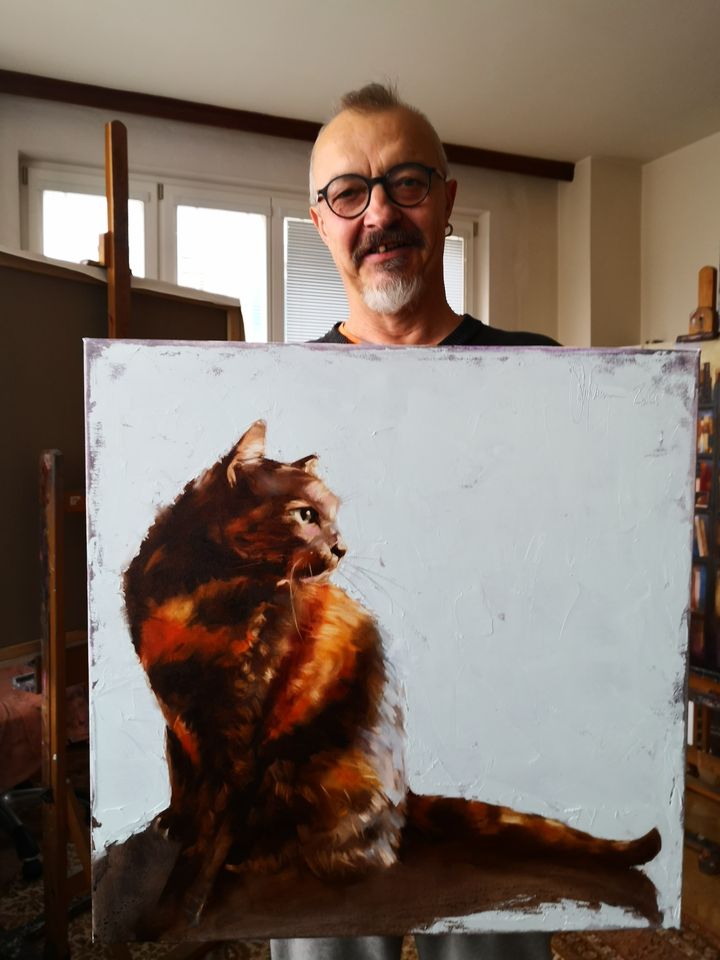 Please meet Gwenevere and Mick!
Stephanie ordered Gwenevere commissioned painting for a ten year wedding anniversary. This cat is her husband.
Recently, Stephanie framed it and hung on the wall. Some pictures and a video are below.
Mick painting was bought before, in 2019.
The work you did for me last year is framed hung finally. Here it is with the subject
Stephanie, USA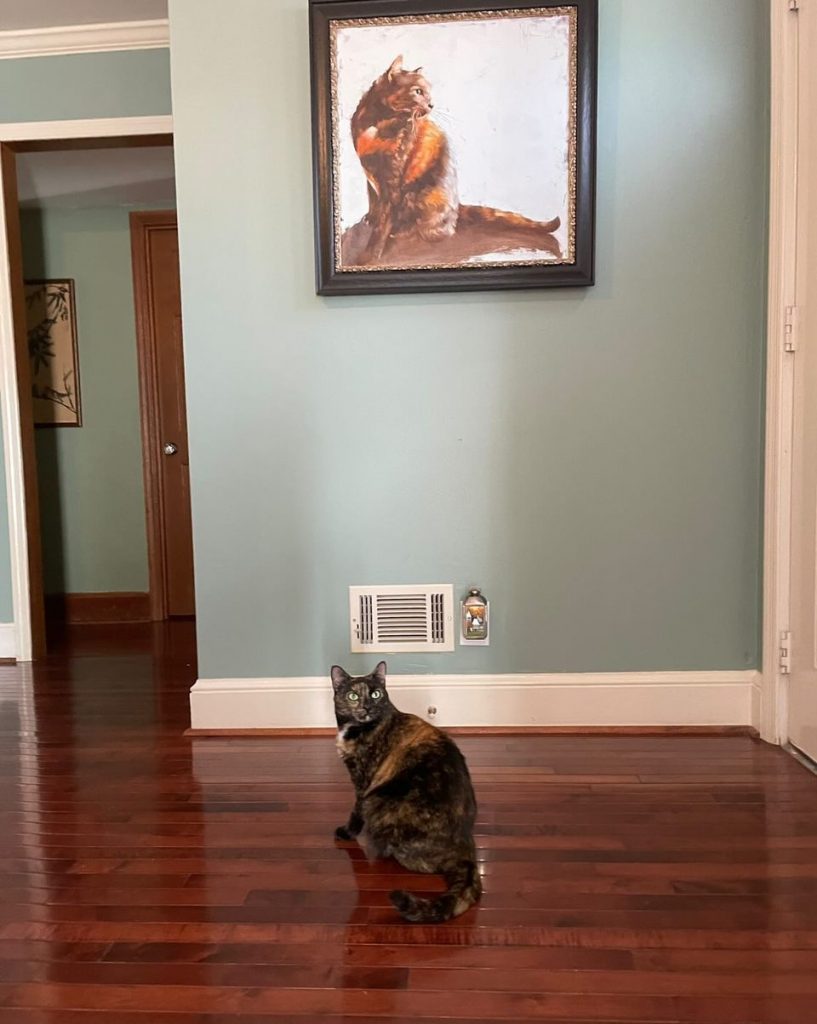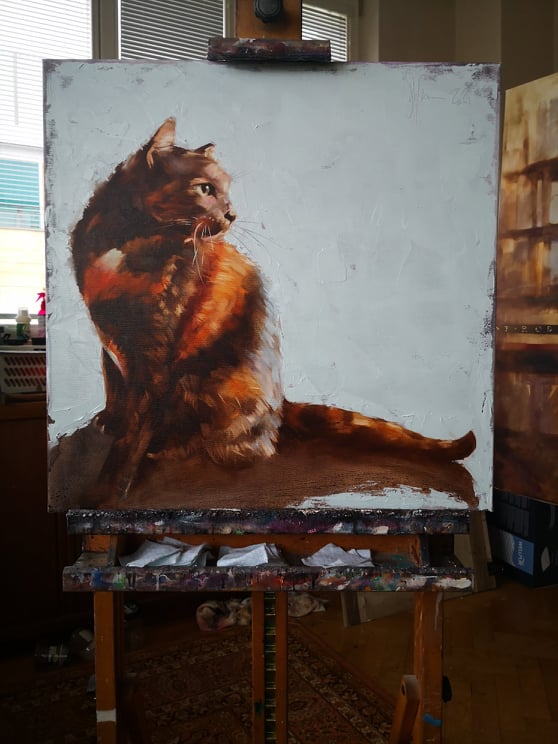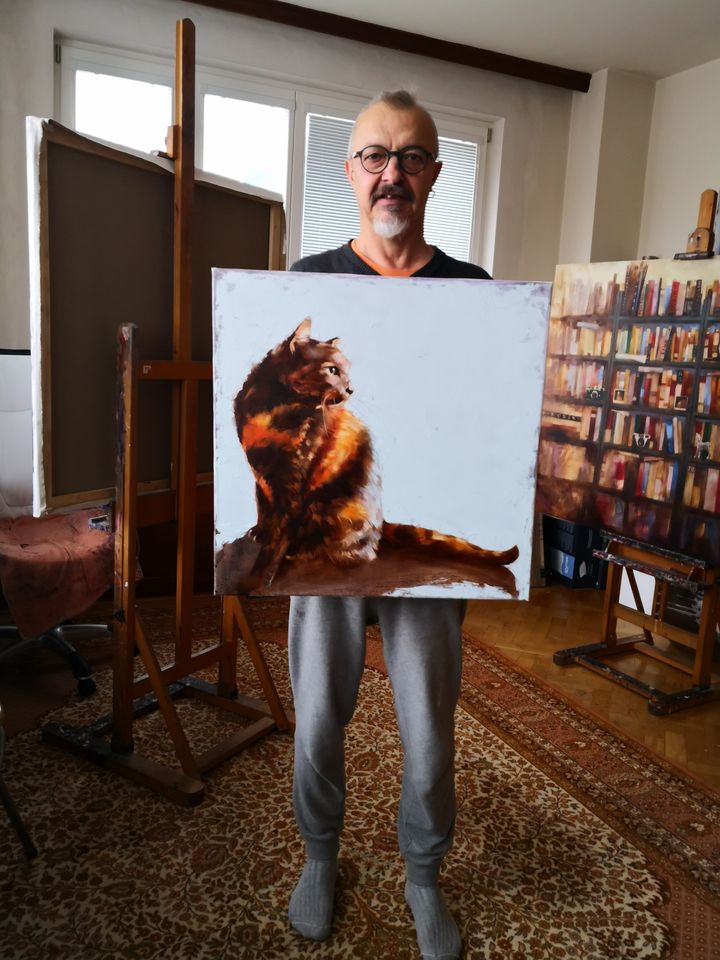 My husband I bought a painting of yours in the summer of 2019 in art gallery in Prague because it resembles one of our cats. It now hangs in our house.
We love the painting of the black and white cat because it resembles our cat, Mick Jagger.