Non-Smoking Carriage
$3,100.00
Original Oil painting on Canvas Non-Smoking Carriage (2022) by Figurative Artist Igor Shulman
Technical Specification
Size: 27.56 W x 35.43 H x 1.97 D in / 70 x 90 x 5cm
Style: Impressionistic
Subject: People and portraits
Technique: Oil on Canvas
Framing details: Artwork rolled and sent in a tube, stretching and framing available on request
In stock
Description
As you could have already guessed, it is retro again: the old man's snot. What am I supposed to do with it? Elderly people are always drawn to their youth. I don't think cars with those signs exist anymore. Neither do elder passengers with crossword puzzles at the window.
That has completely gone out of our lives during the last 30-40 years, as it would have never existed.
One cannot say whether it is good or bad. That is something that we call life. Everything changes and this has consequences.
If you don't adjust yourself by changing as well, you're risking getting stuck in the non-smoking wagon with a crossword puzzle in your hand.
You're just the pathetic old man in the picture.
Change your mind.
Interior previews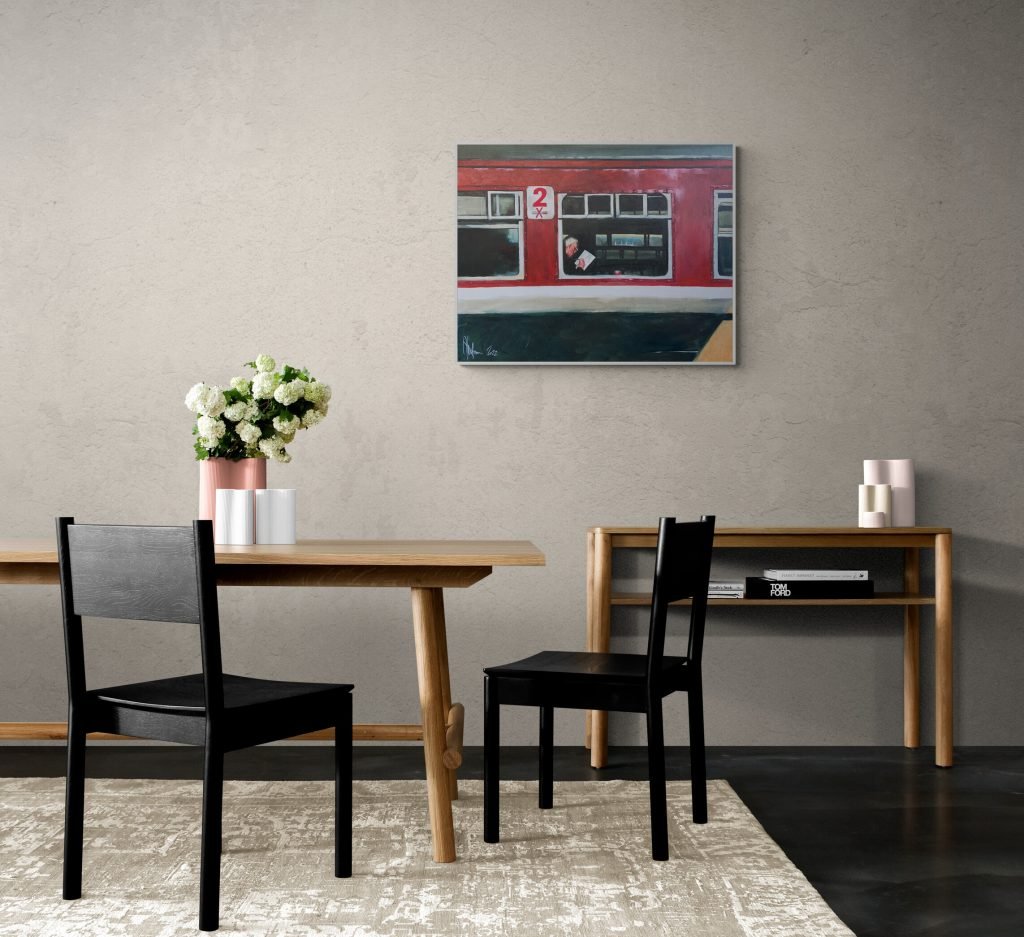 Additional information
| | |
| --- | --- |
| Creation Year | 2022 |
| Styles | Figurative, Impressionistic, Urban and Pop |
| Subjects | People and portraits |