1 Frozen Sea Bass
$11,800.00
Oil Painting 1 Frozen Sea Bass by Igor Shulman
Technical Specification
Size: 86.5 W x 39.7 H x 2 D in / 220 x 100 x 5 cm
Style: Urban and Pop
Subject: Animals and birds
Technique: Oil on Canvas
Framing details: Artwork rolled and sent in a tube, stretching and framing available on request
In stock
Description
Here it is, real 100% pop art — when everything is clear and the object, being depicted in the picture, is self-sufficient and valuable in itself. That is what many call art.
There are no additional conditions for this fish to become an art. Though it is frozen, it is beautiful in itself.
In any case, it seems to me so.
In order to make everything clear to everyone, I've written the name of the painting right on its front side.
I've heard an opinion that art is a secret, an understatement and generally a mystical thing. I agree with all of this. I'd just like to add that art is always different. Hallujah!!!
When one asks, why have I depicted a seabass, I'd reply — why not? Why should it be worse than any other object in the world?
This fish is very beautiful and quite authentic. Freezing only prolongs this beauty. I have made this fish and its beauty is eternal. Use it!
1 Frozen Sea Bass Oil Painting in Interiors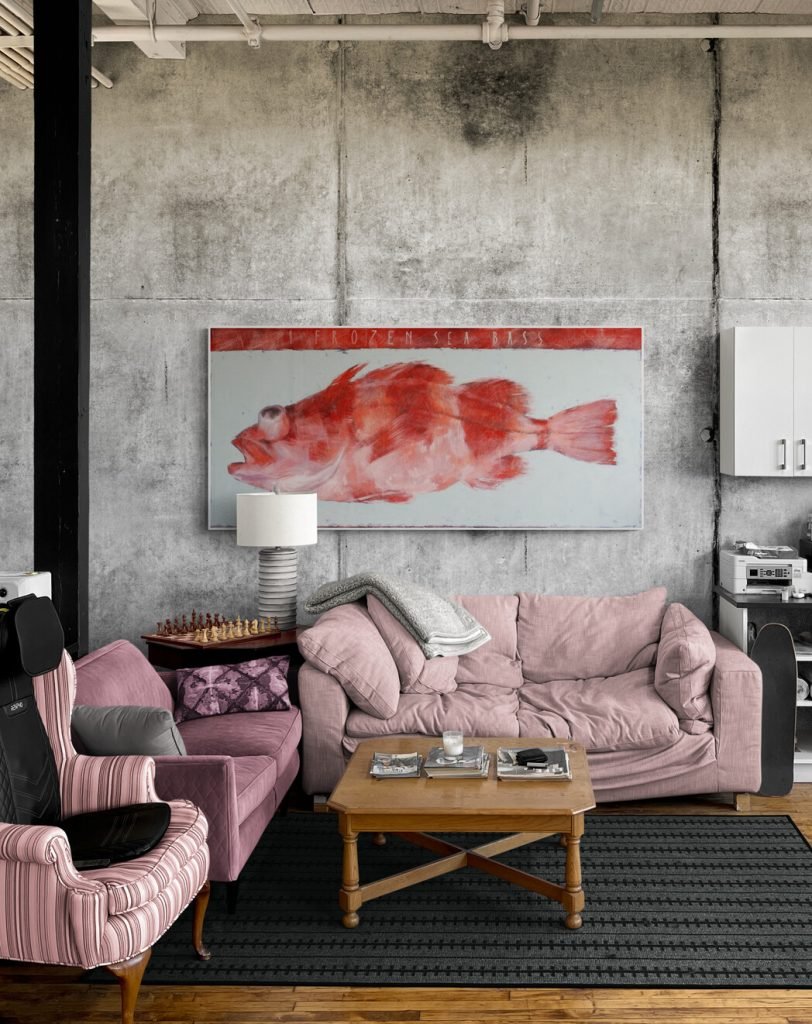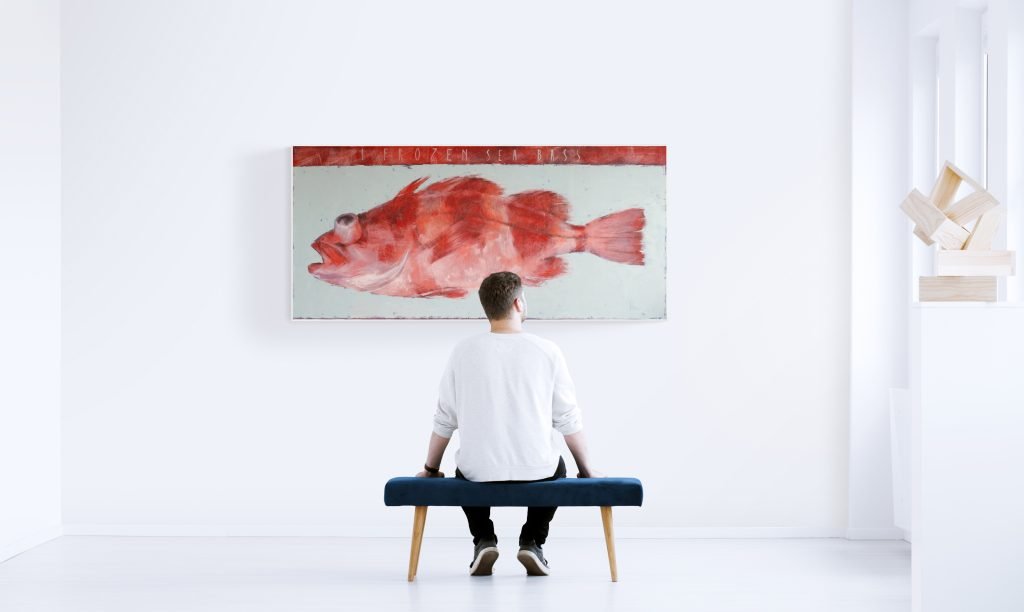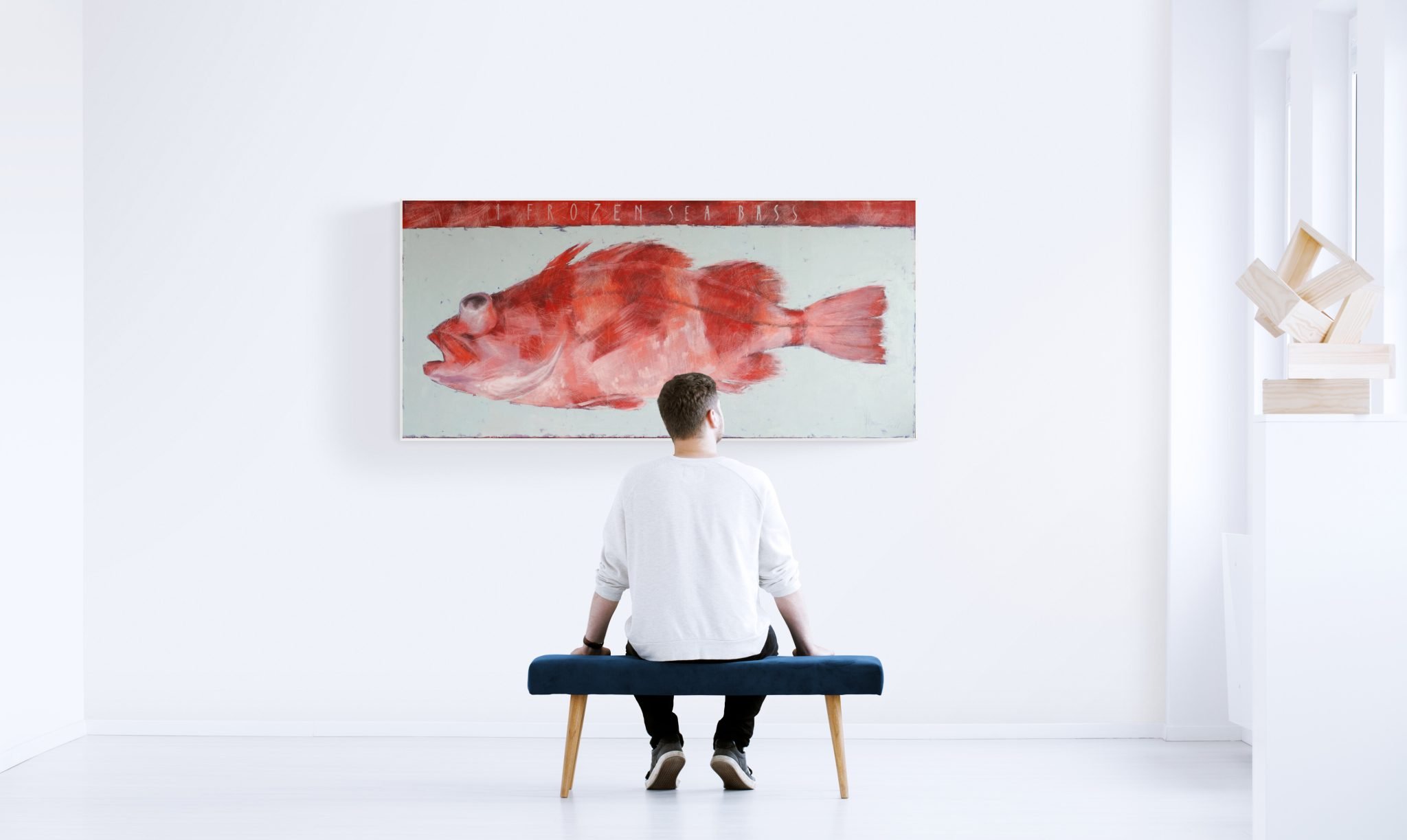 FAQ
About this painting

I painted this picture, like all my other paintings using completely traditional methods. With the help of oil paints, canvas and his hands. Everything is absolutely traditional and natural. I have been doing this work for more than 30 years and doing quality. This applies not only to the manufacture, but also to the packaging of finished paintings. Even with poor delivery, my packages reach the buyer safe and sound.
Delivery

This artwork will be packaged in a tube. Artworks are dispatched within 5 working days from Czechia. Each painting is accompanied by a certificate of origin, which I write out with my own hand.
Make an offer on this artwork

Just email me
Additional information
| | |
| --- | --- |
| Creation Year | 2021 |
| Styles | Urban and Pop |
| Subjects | Animals and birds |