Kristen T Woodward about the Igor's painting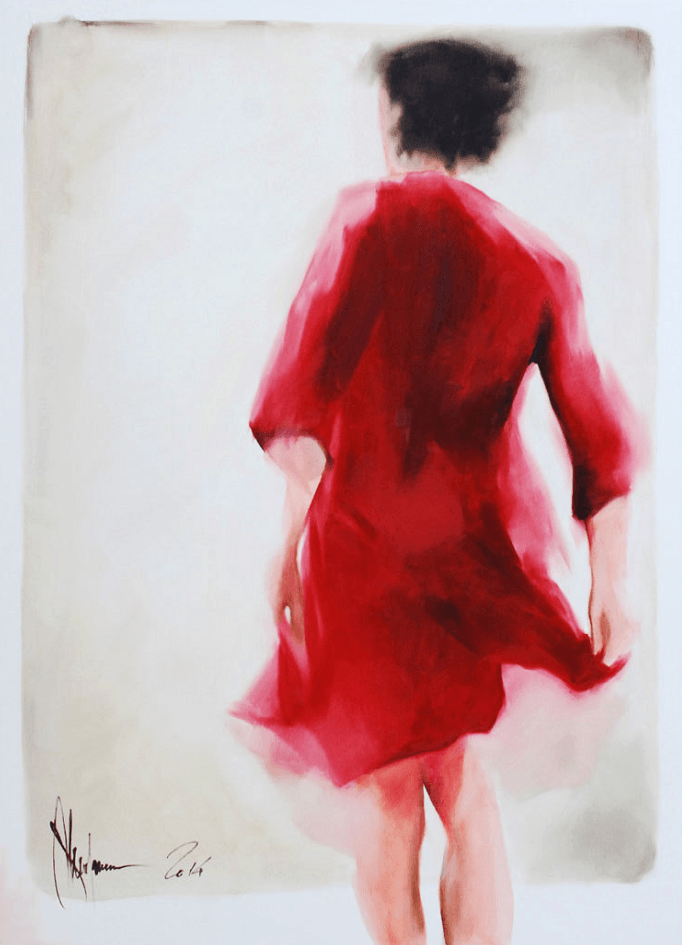 This brushy figure in red captivates with her simple silhouette, and equivocal poise.
The gestural form combined with variation in the translucency and opacity of the sheer red fabric is stylistically confident and yet not showy or overstated. I especially like the small amount of reflective red shadow on the back of the woman's legs; adding movement and heat. The smoky corners nicely frame the figure, and set off the asymmetrical balance of space. Her position moving away from the viewer evokes some mystery and universality in her engendered presence.
Testimonial by Kristen T Woodward, the official resident curator for Artists2artists
The new review on the A Short Silence painting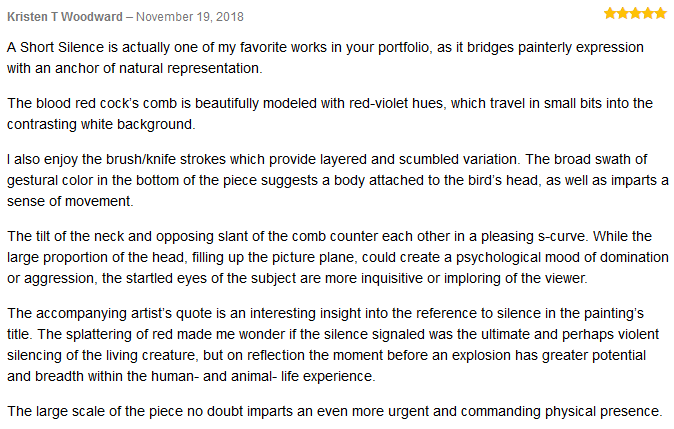 About Kristen T Woodward
I am the official resident curator for Artists2artists.
A short bio
A Professor of Art at Albright College in Reading, PA, I have exhibited my mixed media paintings and drawings in over 150 venues since 1990. I currently teach introductory through advanced levels of undergraduate printmaking & painting, including oil and water media, and encaustic. I also team teach interdisciplinary courses on Latin American graphic art, and gender and the visual arts.
Education
Clemson University, M.F.A.
Clemson, SC, 1993
Syracuse University, B.F.A.
Syracuse, NY, 1991
Exhibitions
North Gallery
Harrisburg, PA, 2012
Isadore Gallery
Lancaster, PA, 2012
Contact details
Website: Kristen T Woodward
Email: [email protected]